Europe is a continent that is bordered by the Atlantic Ocean in the west, the Arctic Sea in the north, Ural Mountain, Caspian Sea and Black Sea in the east and the Mediterranean Sea in the south. Even though this continent is among the smallest it is the third most populated continent. It is situated in the central part of the northern hemisphere and had unique climate. It is worth mentioning that besides the mainland there are many interesting islands in Europe and they are another reason why people from all over the world travel there.
It is very difficult to make a list of the best places to visit in Europe, but we have tried to make a short list that will satisfy the needs of every tourist.
Sicily, Italy
Sicily is an island in Italy with rich culture in history. It is praised for its natural beauty and scenic views. It has specific Mediterranean climate that makes this place appropriate for visiting throughout the year. We should not forget the beautiful beaches located in every corner of this island.

Paris, France
The city of light is often called the most romantic city in the world and once you go there you will know why. Enjoy the beautiful river beaches and check the best shopping stores in the world. Paris is home to some of the most famous fashion houses. The Notre Dame Cathedral, Eiffel Tower, Euro Disney theme park are some of the many attractions and landmarks you can visit in Paris.
Venice, Italy
Now here's a city that doesn't need special introduction. Mentioned in many books, sung in many songs and drawn in many pictures, this is one of the most famous Italian cities. It is situated on hundreds of small islands. Enjoy the gondolas and fancy restaurants with your loved one there.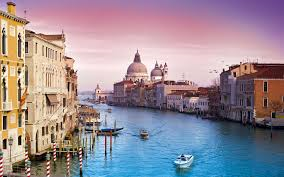 Switzerland
Switzerland is a country known for watches and chocolates among other things. This is the best country to enjoy the Alps while drinking hot chocolate or some other form of tasty exclusive chocolate.